Press Articles
The University Lodge Ball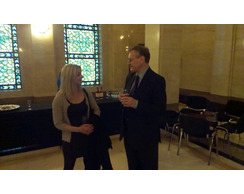 On Thursday 26th September, Lewis Masonic attended an event at Freemasons' Hall held by the UGLE Universities Scheme to introduce their work and announce the University Lodge Ball which will be held on Saturday 23rd November 2013, in the headquarters of the Honourable Artillery Company in London. It is taking place to mark the 150th anniversary of the Grand Ball hosted by Apollo to mark the marriage of the Prince of Wales (later Grand Master and King Edward VII) to Alexandra of Denmark. Proceeds will be donated to the Royal College of Surgeons and Combat Stress, the Veterans' mental health charity.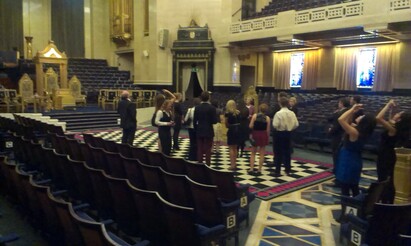 The Charities who will benefit from the University Lodge Ball
Combat Stress
Combat Stress is the UK's leading military charity specialising in the care of veterans' mental health. Founded in 1919, its aim is to ensure that veterans receive the right mental healthcare, in the right place, at the right time.
Combat Stress treats conditions such as Post Traumatic Stress Disorder (PTSD), depression, and anxiety disorders. Its services are free of charge to veterans, and include:
a 24-hour helpline (tel: 0800 138 1619) for serving personnel, veterans, and their families;
community outreach, delivered by a UK-wide network of regional teams providing practical and clinical support;
and short-stay clinical treatment (often with other veterans) at specialist treatment centres in Ayrshire, Shropshire, and Surrey.
At present, Combat Stress is working with over 5,200 veterans - more than at any time in its long history. This includes 396 veterans who have served in Afghanistan and 724 who served in Iraq. Demand for its services is rising: 1,500 veterans requested help in 2011-2012.
For more information, visit
www.combatstress.org.uk
.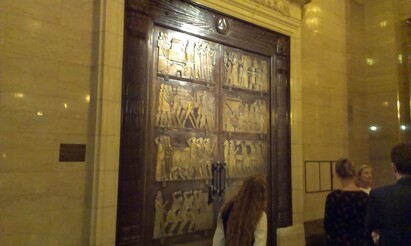 The Royal College of Surgeons

With millions of surgical operations carried out every year in England alone, the Royal College of Surgeons' aim to maintain and advance surgical standards in patient care has never been so important. Some operations are minor, while others are life-saving or will dramatically enhance quality of life. In every case, the patient places their trust in the hands of the surgeon.

Surgery remains the mainstay - indeed, the only effective treatment - for many diseases including: solid cancers of the bowel, breast, and lung; diseases causing organ failure (transplantation); victims of trauma; age-related disabilities; and disease or injury requiring reconstruction. Surgical or clinical research is unique in its single-minded search for solutions to a specific disease or problem, identified by practising surgeons on the patients they treat every day. This differs widely from basic research, which seeks to pursue lines of enquiry and satisfy curiosity into the causes of disease. However, it does not attract the funding in comparison to its more widely publicised counterpart.

The College continues to sustain and improve surgical standards throughout England, Wales, and Northern Ireland. Its training, education, and research programmes are intended to advance the knowledge and skills of surgeons so that the treatment received by patients is of the highest possible standard.

As a registered charity independent of the National Health Service, the College relies heavily on charitable support to fund the development of surgical research, education and training programmes.

Surgical research has probably done more than any other area of research to reduce mortality and improve quality of life.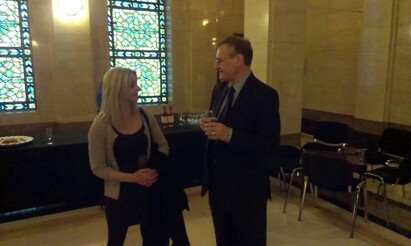 For more information, visit
http://www.rcseng.ac.uk/surgeons/research/surgical-research-films
.
About the Scheme
Tradition and continuity are two of the values which characterise the relationship between Freemasonry and universities. It was nearly 200 years ago that the first university Lodge, Apollo University Lodge, was founded at Oxford, with Isaac Newton University Lodge following soon afterwards at Cambridge. Since then many thousands of young men have been introduced to Freemasonry through these two Lodges, and they provided the inspiration for the Universities Scheme. This was set up at the beginning of 2005 with the objective: 'To establish and/or enhance arrangements and opportunities for undergraduates and other university members to enjoy Freemasonry'.

There are now over 40 other Lodges pursuing a similar, yet distinct, course. Their membership consists of undergraduates, postgraduates, senior members of the university and alumni, ranging in age from 18 upwards. All under-25s benefit from the recent decision by Grand Lodge to halve their dues in order to make Freemasonry as accessible to as wide an audience as possible.
Comments